John F. Dini | Business Ownership: Speaker, Author, Exit Planner, Consultant and Coach
Helping business owners grow their companies and transition with confidence, added value and complete control.
I spend every moment speaking, discussing and writing about the challenges and rewards of owning a business. I eat, sleep and breathe business ownership. I don't hunt. I don't fish. I don't even play golf. Business ownership is my vocation and my recreation. I think owning a business is the most exciting thing anyone can do.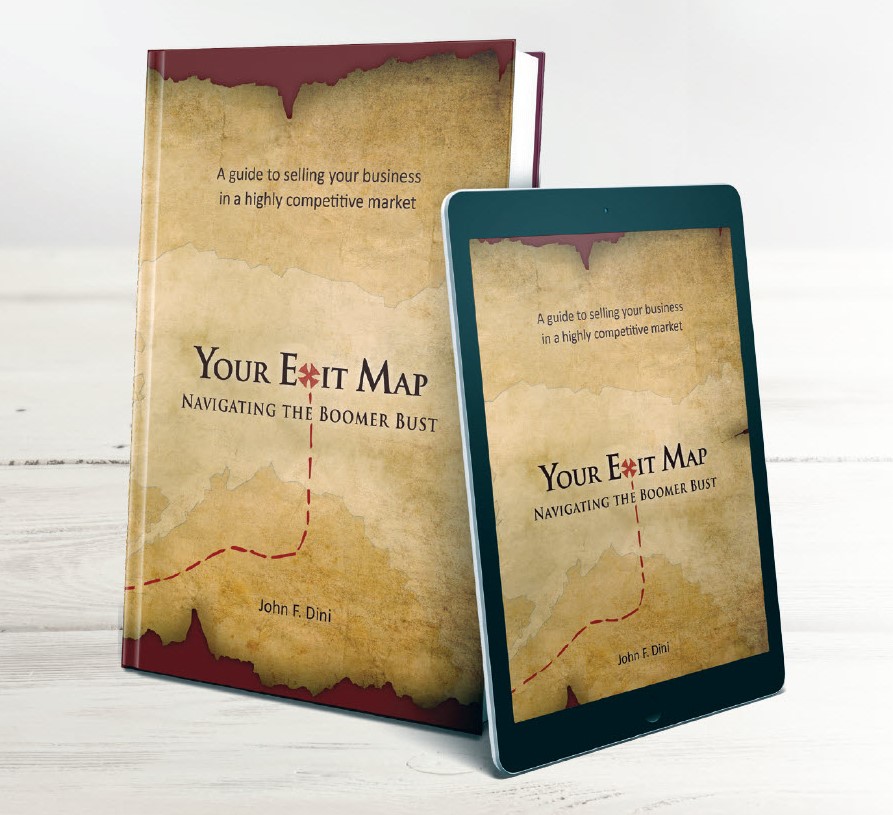 New Book Now Available!

Your Exit Map: Navigating the Boomer Bust
A Guide to Selling Your Business in a Highly Competitive Market
by John F. Dini

Your Exit Map is an illuminating look at America's most entrepreneurial generation, and the impending Tsunami of business owners exiting their companies. Richly illustrated in full color with charts, graphs and iconic photos of Boomer history, it provides a detailed guide to controlling the process of a successful business transition.



Your Exit Map: Navigating the Boomer Bust
A focused look at the challenges facing retiring entrepreneurs as a result of the tidal wave of transitioning Baby Boomers.
This presentation reveals the huge impact that baby boomers have had on American society. They changed the economy, social mores, family structure and government but most of all, they changed small business. Their impact on business sales, exit strategies and ownership transitions will be unparalleled. Your Exit Map gives business owners realistic options for embarking on the most important financial decision of a lifetime.
Examining the strengths of those who explore and create, along with the forces in modern business that reject and discourage them.
Entrepreneurs are the Hunters of the 21st Century. They hunt. They don't manage. They explore, rather than analyze. They build companies with vision, creativity and tenacity, not with policies and procedures. I champion hunters in modern business; the entrepreneurs, salespeople and executives who create opportunities for everyone around them. This presentation examines hunters and farmers; their differences and how they support each other in business.